About
Taylor Sanchez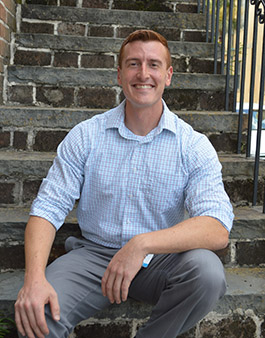 Taylor Sanchez joined CEMA in August 2018 as an Emergency Management Specialist with a focus on coordinating training and exercises. He has a diverse background in military law enforcement and emergency management.
Taylor enlisted in the United States Marine Corps in July 2005, as Military Police and has over 9 years of active duty service. In 2006, he was deployed to Al Anbar Province, Iraq where he served on a Quick Reaction Force Team for Explosive Ordinance Disposal. From 2008 through 2011, he served on Embassy Security Guard Duty in the countries of Colombia, Greece and Turkey, during which he was responsible for revising operational security plans for the embassies and maintained a training and exercise program for the Marine detachments. Then, in 2012, he deployed to Helmand Province, Afghanistan during Operation Enduring Freedom as part of a Police Advising team where he mentored local Afghan security forces.
In 2015, Taylor left active duty and decided to finish his college education full-time, while continuing his service as a reservist. During this time, he pursued an internship with the South Carolina Emergency Management Department. Through this internship, he participated in multiple exercises throughout the state. In 2017, Taylor graduated with a double Bachelors Degree in International Studies and Global Studies. Following graduation, he accepted a contracted Emergency Management Coordinator position for a large manufacturing company in Chatham County. While at this company, he was able to implement an emergency response exercise program, plan revisions, and support the development of departmental continuity planning efforts.
Taylor is excited to serve Chatham County as an Emergency Management Specialist while continuing his service in the Marine Corps Reserves on MCAS Beaufort and Parris Island.