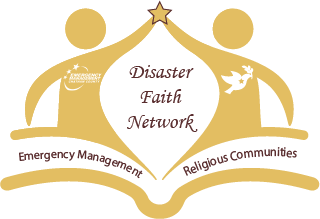 The Chatham County Disaster Faith Network presents the annual Faith-Based Preparedness Summit. This full-day event, held at the Georgia Southern University Armstrong Center, will provide critical resources for Houses of Worship and Faith-Based Organizations within Chatham County. You will not want to miss this incredible, free, training opportunity!
Draft Agenda:
What is the Disaster Faith Network?
CEMA is interested in expanding our Disaster Faith Network (DFN) within Chatham County to serve as a coalition of Faith-Based organizations. Once established, the DFN would help meet the immediate and long-term needs of our community when we have been affected by a disaster. The vital connections between Faith-Based organizations and CEMA will help foster a whole community relationship and enhance communication and coordination, emergency preparedness, and response and recovery operations. It is our hope that through this coalition, the Chatham County Disaster Faith Network will strive to make Chatham County a more disaster resilient community.
To begin this process, we ask that you complete a brief survey (link below and HERE) so that we can begin our relationship and help determine how we may be able to provide services and support to your House of Worship. In addition, we want to know how your organization may be able to assist Chatham County residents in their preparedness for and response to an emergency event or disaster. If you have filled out a survey with our office before, we ask that you still take a moment to complete this survey so that we have the most up to date information from your organization and ensure that you are included on all future emails and notifications.
DFN Survey Link: https://forms.gle/RpxbhMuCpA9rYGrz5