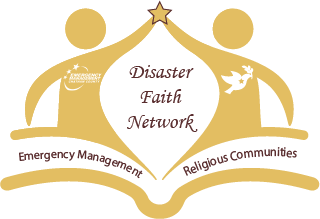 Join the Chatham County Disaster Faith Network bi-monthly meeting and workshop on January 10, 2023 from 9am- 12pm for an in-depth discussion on grant writing! Local grants expert, Melissa Reams, will be leading a discussion on how your House of Worship can create winning grant proposals. We will also cover the 2023 Non-Profit Security Grant Program, which is a federal grant designed to provide funding support for facility hardening and other physical security enhancements and activities to non-profit organizations and Houses of Worship that are at high risk of terrorist or hate related attacks.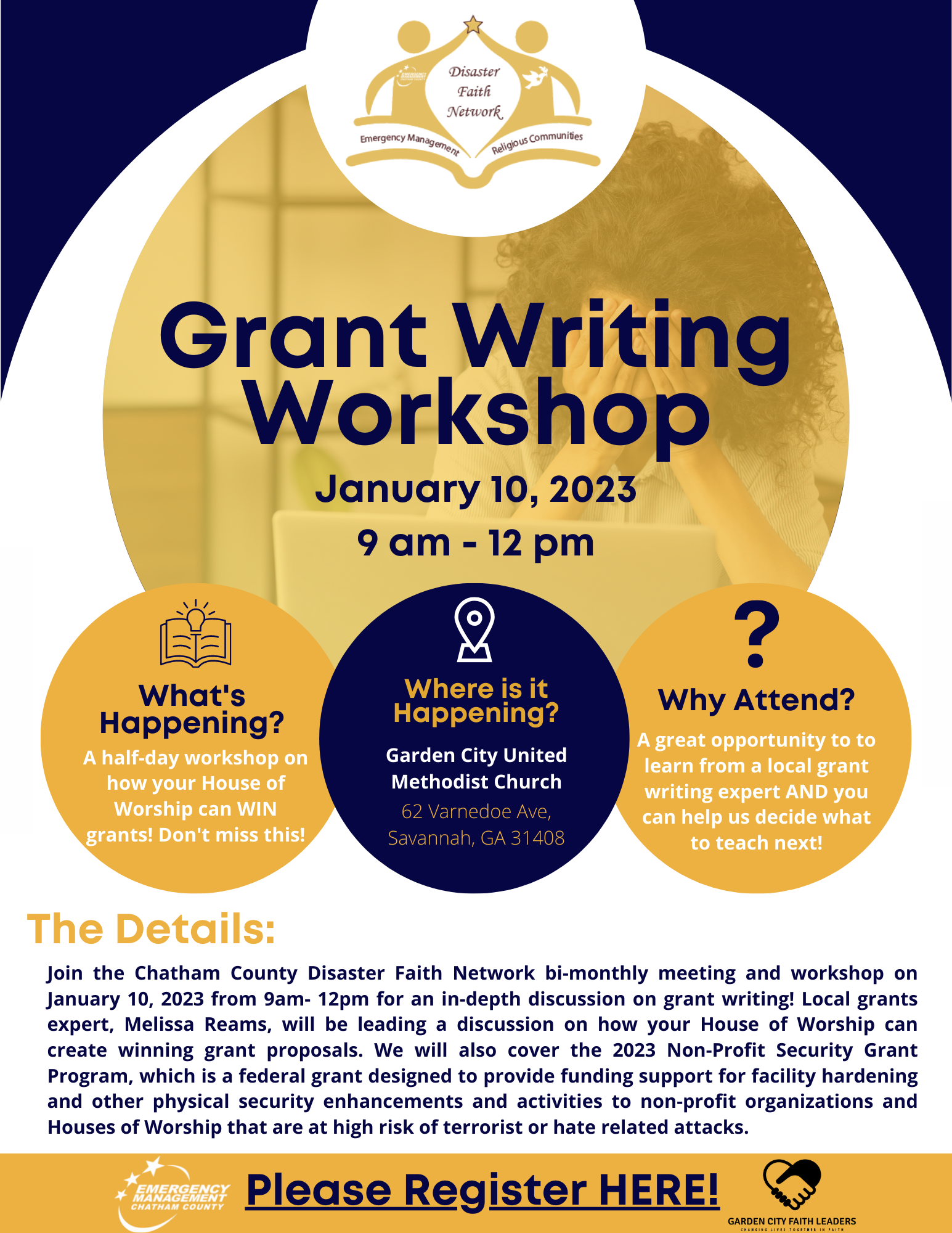 What is the Disaster Faith Network?
CEMA is interested in expanding our Disaster Faith Network (DFN) within Chatham County to serve as a coalition of Faith-Based organizations. Once established, the DFN would help meet the immediate and long-term needs of our community when we have been affected by a disaster. The vital connections between Faith-Based organizations and CEMA will help foster a whole community relationship and enhance communication and coordination, emergency preparedness, and response and recovery operations. It is our hope that through this coalition, the Chatham County Disaster Faith Network will strive to make Chatham County a more disaster resilient community.
To begin this process, we ask that you complete a brief survey (link below and HERE) so that we can begin our relationship and help determine how we may be able to provide services and support to your House of Worship. In addition, we want to know how your organization may be able to assist Chatham County residents in their preparedness for and response to an emergency event or disaster. If you have filled out a survey with our office before, we ask that you still take a moment to complete this survey so that we have the most up to date information from your organization and ensure that you are included on all future emails and notifications.
DFN Survey Link: https://forms.gle/RpxbhMuCpA9rYGrz5