About
Seth Sawyer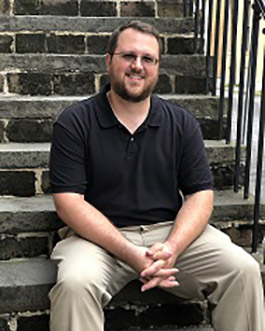 Seth Sawyer, currently an Emergency Management Coordinator with the Chatham Emergency Management Agency, has served his community in a wide range of fields to include emergency and disaster management, fire, rescue, emergency medical services, behavioral health and wilderness search and rescue.
Starting when he was 16, Mr. Sawyer served as a volunteer firefighter with the Driver Volunteer Fire Department in Suffolk, Virginia. In college, he served with the Blacksburg Fire Department as a live-in firefighter as well as volunteering with Montgomery County Emergency Services, the Virginia Tech Wildland Fire Crew and as a board member of the Blacksburg Rescue Squad. He was also the Chief of the Southwest Virginia Mountain Rescue Group, a search and rescue team deployed by the Virginia Department of Emergency Management to missions across the Commonwealth.
Mr. Sawyer discovered his love of emergency management while working as an Emergency Management Technician for the Virginia Tech Office of Emergency Management, the first institution of higher education awarded EMAP accreditation. Post-graduation, Mr. Sawyer served as the Disaster Program Manager for the American Red Cross of Southeast and Coastal Georgia. Within this role, Mr. Sawyer provided relief and assistance to those suffering from home fires, floods, wildfires, tornadoes, tropical storms and hurricanes and deployed in leadership roles to multiple disasters in several states. Mr. Sawyer currently works as the lead planner for the Chatham Emergency Management Agency after serving previously within logistics and operations.
In his current role he is responsible for developing and improving plans, guidelines, job aids and refining and improving stakeholder relationships both within the community and across the state.