About
Nicole Neininger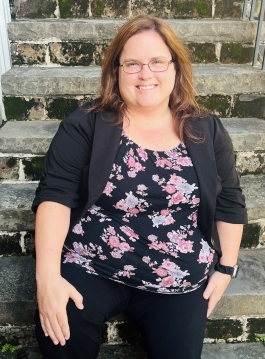 Nicole Neininger, Administrative Assistant II with the Chatham Emergency Management Agency, possesses a diversified background encompassing both volunteer and professional roles, all of which have significantly contributed to the growth and prosperity of her community.
Originally from southern California, Nicole relocated to Georgia in 2016. With a degree in mathematics, she continued her education at the College of Coastal Georgia in Brunswick, GA, where she successfully acquired her degree in radiologic technology. Subsequently, she achieved national board certification and assumed the role of Radiologic Technologist and Team Lead at a local urgent care facility in Savannah, Georgia, particularly during the challenging period of the COVID-19 pandemic.
Furthermore, Ms. Neininger actively dedicates her time and expertise as a member of the Board of Directors for The Dolphin Project, a non-profit organization specializing in photo-identification research of estuarine and coastal dolphins. This invaluable research plays a pivotal role in the identification and monitoring of dolphin populations inhabiting the Savannah region and its coasts. The findings from this research have broader implications, aiding scientists worldwide in discerning patterns of dolphin movement and behavior.
While Nicole's current position at the Chatham Emergency Management Agency represents her initial venture into the field of emergency management, her extensive background, encompassing the medical sector, dedicated contributions to The Dolphin Project, and her experience as an office manager for a small business, has equipped her with a comprehensive skillset and a keen ability to adeptly address the inherent challenges of this role. Her genuine enthusiasm for her current position is unmistakable, and she is eager to establish a lasting and successful career at Chatham Emergency Management Agency.