About
Nic Miner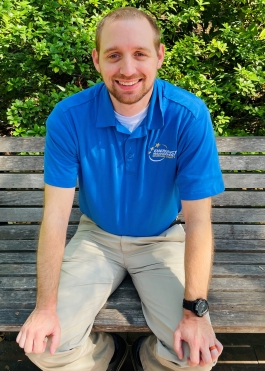 In July 2023, Nic joined the Chatham Emergency Management Agency (CEMA) and assumed the role of Emergency Management Specialist within the Planning Division. Nic's roots trace back to Columbus, Ohio, where he embarked on his journey in the field of emergency services.
Nic's educational foundation includes an Associate's Degree in Emergency Medical Services from Columbus State Community College and a Bachelor's Degree in Emergency Management and Homeland Security, which he earned at Franklin University. His dedication to public safety began in the private EMS sector, starting as a Wheelchair driver and diligently progressing to become a skilled Paramedic. During the challenging times of the Covid-19 pandemic, Nic also contributed to EMS coordination and dispatching.
After completing his bachelor's degree, Nic committed a year of service to AmeriCorps VISTA (Volunteers in Service to America) with The Salvation Army in Washington, D.C. His role in the project was centered on disaster feeding, demonstrating his unwavering commitment to emergency management and disaster relief.