About
Matt Krause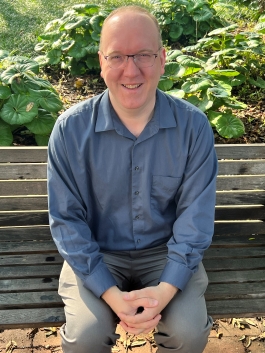 Originally from Columbus, GA, Matt Krause began his career in information technology, specializing in computer operations. He excelled in coordinating with international computer operations centers, which eventually led to an international assignment in Harrogate, England. However, it was an intense volunteer experience in New Orleans, post-Hurricane Katrina, that shifted Matt's career trajectory.
In the wake of Katrina's devastation, Matt helped lead a week-long volunteer project in New Orleans' Upper 9th Ward, one of the most severely affected neighborhoods. There, he witnessed the damaging consequences of insufficient local emergency planning. This close interaction with resilient locals, who were collectively restoring their community, served as a turning point in Matt's professional life. He realized his true calling was to assist communities in preparing for, responding to, and recovering from disasters.
To transition into this new career path, Matt sought an education in emergency management and found Savannah State's Homeland Security & Emergency Management degree program. Graduating Cum Laude in Spring 2014, Matt was well-equipped to apply his new knowledge in real-world settings.
In November 2014, Matt joined the Lucas County Emergency Management Agency in Toledo, Ohio, as an All-Hazards Operations Officer. His responsibilities included all-hazards and hazard mitigation planning, as well as managing the COVID-19 PPE distribution warehouse.
Now, Matt is eager to bring his extensive experience and honed skills to the Chatham Emergency Management Agency. He looks forward to serving the community with the same fervor that has been a driving force throughout his career, to prepare for, respond to, and recover from all possible hazards and emergencies.