About
John Milton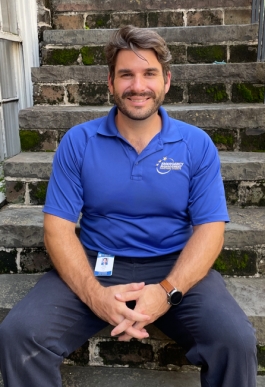 John Milton joined CEMA in September 2022 as an Emergency Management Specialist within the Operations Division.
Prior to joining CEMA, John served on the Savannah Fire Department as an Advanced Firefighter, EMT, and HAZMAT Technician. His background is varied, with years in ESL education beginning abroad in South America and continuing for several years at institutions such as Savannah Technical College and Savannah State University. Prior to his years as a teacher, John worked in both the IT and film/television industries in multiple capacities.
John is a Savannah, GA native and is married to his wife Laura, a Brazilian citizen who he met while working in Buenos Aires, Argentina. In December 2022, John will finish his master's degree in Emergency Management from Tulane University.