About
Florence Culbreth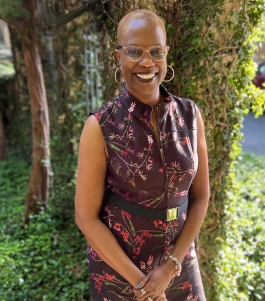 Florence Hutchison Culbreth joins Chatham Emergency Management Agency as the new Executive Assistant. She formerly served as a Deputy Court Clerk and Terminal Agency Coordinator for Chatham County Probate Court in Savannah GA.
A native of Florida, Florence brings a wealth of knowledge and over 20 years of professional experience in business administration, project, operation and case management. She has a passion and knack for helping departments/businesses run effectively and efficiently.
In her spare time, Florence enjoys shopping, visiting various beaches, and going on cruises with her husband. Regarding her educational obtainment, Florence is pursuing her doctorate in Higher Education Administration at St. Cloud State University. She holds a master's degree in Organizational Management from the University of Phoenix and a bachelor's in Business Management from Eckerd College.