About
Don Sullens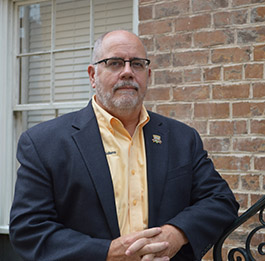 Don Sullens has been with Chatham Emergency Management Agency (CEMA) since 2007. However, he just began his career as the CEMA Deputy Director in March 2017.
Mr. Sullens is a retired US Army Chief Warrant Officer. His 23 year military career included assignments with: V & VII US Corps in Europe, 1st Ranger Battalion here in Savannah, 75th Ranger Regiment at Fort Benning, 82nd Airborne Division at Ft. Bragg, NC, and 3rd Infantry Division at Ft. Stewart.
Prior to joining CEMA, Mr. Sullens served with the Chatham County Police and Savannah Chatham Metropolitan Police Departments. Mr. Sullens is married to Theresa Long of Savannah. Mr. and Mrs. Sullens have three children.
Mr. Sullens is a Georgia POST Certified Police Officer and Georgia Certified Emergency Manager.