About
Dennis Jones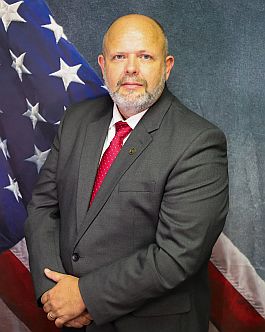 Dennis T. Jones, appointed as Chatham EMA's Director in 2017, is an accomplished emergency manager with extensive experience spanning 28 years of Incident Command and Emergency Response. In an emergency management capacity, Mr. Jones has coordinated response and recovery to a myriad of emergencies and disasters.
In addition to his current emergency management responsibilities, Mr. Jones has previously served on the Federal Emergency Management Agency's Hurricane Liaison Team which provides guidance and liaison between the National Hurricane Center and Emergency Management Agencies. Mr. Jones is a Nationally Certified Emergency Manager, a Georgia Certified Emergency Manager and a Certified Professional Emergency Manager. He is a graduate of Saint Leo College and holds a BA in Business Administration.
Throughout his career, Mr. Jones has also developed and delivered numerous training courses exercises and programs including the establishment of procedures dealing with hazardous materials, contractor safety and regulatory compliance.
Mr. Jones has received the President's Award for Meritorious Service from the Emergency Management Association of Georgia and was honored for Exceptional Humanitarian Efforts by the Georgia Emergency Management Agency. He has served as Vice President of the state-level emergency management organization as well as various other boards and committees.