About
Alli Padgett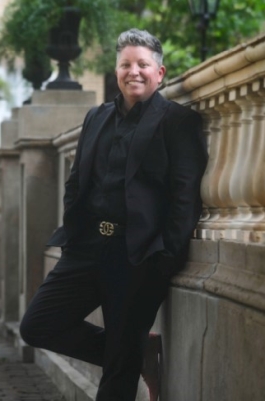 Alli Padgett currently Assistant Director with Chatham County Emergency Management Agency (CEMA), has extensive experience in emergency management and military operations. Alli oversees operations, communications, logistics, the emergency warning program, WebEOC administration, fleet coordination, and asset management.
Alli attended American Military University where she earned her Bachelor of Arts Emergency and Disaster Management, she has recently been accepted to Penn State University to pursue a Master of Professional Studies-Homeland Security Counterterrorism focus.
During activations of the EOC, Alli, is one of the Emergency Operations Center Managers (EOCM) and ensures that all EOC coordination and functions are carried out timely, and efficiently. Alli started out as an Emergency Manager Specialist Senior at the Alabama Emergency Management Agency and worked her way up to an Emergency Manager Program Coordinator. She responded to activations at the state EOC in support of multiple hurricanes, tornadoes, and the COVID-19 pandemic. In 2022 Alli, transferred to the Alabama Department of Public Health Center of Emergency Preparedness division where she was the Emergency Management Program Coordinator overseeing two Emergency Preparedness warehouses with assets totaling $26 million in emergency response assets, and served as the coordinator for Medical Needs Shelters in Alabama.
Alli has served in the military for 20 years, 14 of those years as active duty and currently serving in the Air Force Reserve at Joint Base Charleston. Alli was a C-130 Loadmaster while on active duty and then transitioned to the reserve. She deployed in support of Operation Southern Watch, Noble Eagle/Enduring Freedom, Iraqi Freedom, Operation New Dawn, and Inherent Resolve, and assisted in many humanitarian relief missions. In 2023 she transferred from Maxwell AFB, AL, to Joint Base Charleston as the 315th Operations Group First Sergeant (E-8).
Alli is passionate about emergency management and takes it very seriously. Alli has a very supportive family that understands when she must be away to ensure the citizens of Chatham County are taken care of, or when she is away taking care of the Airman, she is charged to lead at Joint Base Charleston. She values family and when she is not working, she spends her time making memories with her two children.