Preparedness
Developing a family preparedness plan and getting up-to-date emergency information has never been easier thanks to the new CEMA App. With the touch of a finger, users can access the latest weather information, live radar and alerts. The app has a built-in NOAA weather radio that can be accessed when users are not near a television and need updates during a severe weather event. After a storm or significant incident, power outages and damage reports can be submitted through the app, along with images and contact information that might be helpful to first responders.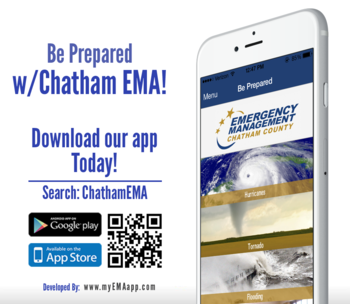 Because preparedness and education is a prime focus at CEMA, we built a feature to help take the guess work out of developing a family emergency plan. The "My Plan" feature allows users to discuss and share with friends and family their personalized strategy to surviving a disaster, as it can be emailed or shared on social media. Emergency contacts, medications and meeting points both in and out of town, can be listed in case the family gets separated. 
Additionally, the My Plan section gives users a recommended list of emergency supplies that can be checked off and shared as a kit is built. The best part, the app is free and available on all iPhones and Android devices. Be sure to check your Wi-Fi settings as some servers may block content that allows features to run properly. To download, visit the App Store and search for "ChathamEMA". The app was funded through the Emergency Management Performance Grant and was built by MyEMAapp.com.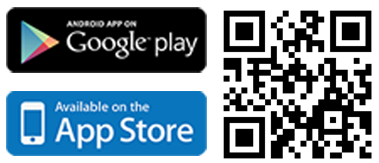 Download the app for FREE! Available for iTunes or Android platforms.