Preparedness
Functional Access and Medical Needs Preparedness Tips
Introduction/Things to Know
What is the evacuation route for where you live?
If you don't drive what are your options? Public transportation?
Where is the nearest shelter? Where will you evacuate to in case of a disaster?
Where are the shutoff valves for utilities in your home? Gas, water, electricity?
Who are your external emergency contacts? (service may be out during an emergency)
External emergency contacts if you are having trouble with successfully calling someone in your area it can help to have someone out of state or even in a nearby city who can call someone for you and serve as a point of contact. Service will sometimes be better in another state or county, especially if many people in your area are making calls.
Do your neighbors know what needs you may have? (Additionally or alternatively, building managers or land lords?)


Make a Plan
How will you contact your support network in case of an emergency?
What will be your transportation? And what is your backup if that doesn't work? (Hurricane Registry)
The Hurricane Registry is exclusively for those with functional, access, or medical needs.
It is a list of Chatham County residents that may need transportation or medical assistance and have none in their personal support network who can help.
It is a last resort for those with functional, access, or medical needs. Residents in nursing homes, assisted living, or personal care facilities are not eligible.
If you need specific tools or medical equipment, can you cope without them? If so, how would you manage without them? If you cannot, make sure you have backups for them to keep yourself comfortable and provided for during an emergency.
If you depend on life sustaining equipment, talk to your healthcare provider about an emergency plan.
Be honest with yourself and make a self-assessment. What do you need during an emergency when you may be cut off from resources for a short or long period, or when you're evacuated away from home?
Example Questions:

Do you know how to use a fire extinguisher?
Can you carry your own emergency supply kit?
How much can you usually carry?
How will you evacuate and where will you go?
If you are staying at home during a severe weather event, have you secured your space? For example, do you have a plan to secure objects on shelves, bookcases, and overhead lights? These objects may fall during high wind events or sudden severe weather like tornadoes.
Do you know escape routes for the rooms in your home if one door becomes blocked off? It may be helpful to create a map of your home and think of all the different ways you can escape from each room.


Personal Support Network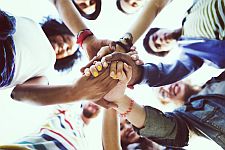 Share a copy of your evacuation plan with your support group
Make sure your support network checks in on you after a disaster. If they need keys to your home or apartment, make sure they have them
Show your support network members where your emergency supplies are
Practice your evacuation plan with the members of your support group
Think about who should help you in the case of an emergency. Do they have the stamina to lift you? Will they be able to help/ is it convenient?
Contact your identified support network in advance, if possible, and make sure their availability hasn't changed
Physically connect with them early, if possible
Check in with your network every 3 months to see if anything has changed, especially during hurricane season.


Essentials
Essentials are items you cannot live without. These should go in your emergency kit, be on your person, or be easily accessible at all times.
Examples: medical technology, glasses, oxygen tanks, hearing aid batteries, and other medical supplies
Keep these in a easily accessible place
Emergency Health Information Card: should have information about medications, equipment, allergies, medical providers, and emergency contacts
Emergency Contact List: your emergency contact list should/could include members of your personal support, your healthcare provider, insurance etc. People or entities that would need to be contacted for you if you were unable to do it yourself.


Communication is Key
Give clear, specific instructions to personnel and or your personal support network
Be ready to communicate what kind of assistance you need:

Do you need to be carried, just assisted, do you have medical equipment they need to bring and transport with you,

Carry pre-printed or written messages if you are hard of hearing, deaf, or may have a difficult time communicating. These messages could say:

"I speak American Sign Language" or "If you make announcements, I will need to have them written down."

Look for radio options with a text display (NOAA Weather Radio)


Service Animals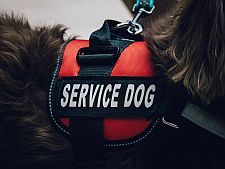 How will you provide for your service animal in case of an emergency?
Make sure you have their current license and identification tags
Include your service animal in your evacuation plans
Service animals will be allowed in evacuation shelters






Preparing At Home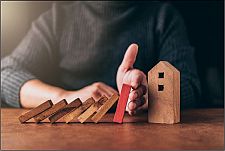 Plan for both having to evacuate and staying at home in case one option becomes unavailable to you
Consider also how to prepare your home during an event like a severe thunderstorm
Monitor social media, TV, and radio for information on the weather
You may find yourself having to rely more on the help of others
Know escape routes from each room in your home, should one of the main exits become blocked off
Shutter your windows when appropriate or board them up with plywood panels
Choose an interior room with as few windows as possible and keep your emergency kit nearby
Make sure that the rooms in your home are prepared for a weather emergency, remove items that could harm you if they fall of shelves and make sure bookshelves and other furniture that could fall and harm you are secured
Place nightlights or security light strips along hallways and entryways
Consider an emergency wheelchair near an exit, consult with your landlord or building manager if necessary and see how they can accommodate you
Also, consider how a public shelter could meet your needs


Evacuating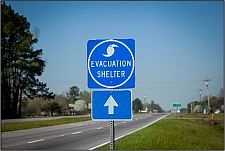 Ask local officials how residents are made aware of emergencies
To register for CEMA Alerts, you can register online HERE or by texting CEMA to 77295. If you need assistance registering, call 912-201-4500. Stay in the know on social media by following CEMA on Instagram, Twitter, and Facebook.
Consider carrying the following in a backpack at all times just in case: emergency health information card, instructions on personal assistance needs, copies of emergency docs, key ring flashlight, signaling device like a whistle, bell, or beeper, battery operated radio, and extra batteries


Emergency Shelters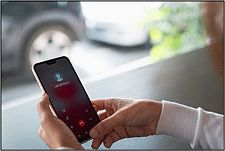 If needed, have someone accompany you to the shelter to help you feel comfortable and maintain your independence
Remember, service animals are allowed in emergency shelters. However, pets are not typically allowed.







For Family and Friends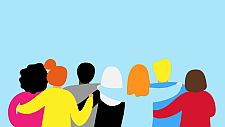 If you are a part of a personal support network, be aware of your loved ones needs and how you may be able to support them during an emergency event. Keep in mind that your friends and family may be independent normally, but under stressful situations, they may need additional assistance. Have conversations with your loved one about how they may respond to stress and what resources they may need during an emergency event.
You may need to relay emergency information to your loved one if they are hard of hearing or have a cognitive disability. Be prepared to provide support at a moment's notice.
Check in on your loved ones during an emergency. Please note: individuals with Parkinson's, Epilepsy or those that have very detailed or specific regimes may find disasters or emergencies especially troubling if their routines are interrupted and may have serious consequences.
Listen to what they ask and find out what they need from them
Here are more resources for preparedness for residents


Apps to Consider Downloading
FEMA: FEMA Is the Federal Emergency Management Agency. Their app allows you to find disaster resources and shelter. They also provide emergency alerts and provide information about disaster preparation.

Red Cross Emergency Alerts: This app features preparedness quizzes, a toolkit with an alarm and flashlight, and step by step directions on forming an emergency plan. Offered in Spanish and English.

Red Cross First Aid: This app offers are step by step guide to first aid scenarios, access to 911, safety quizzes, and tips:

Be My Eyes: This app will provide someone for free to tell you what you are viewing.
For those with blindness or limited sight:

Petralex: This app is a mobile hearing aid/ amplifier. It works with headphones. It can be adjusted to your hearing specifics and has 4 options for sound amplification.
Hard of Hearing or Deaf

Wheelmap: This app provides users with a map of wheelchair friendly terrain and access.
Mobility disabilities or functional needs that require motorized chairs and or wheelchairs

not available at the Apple store

Avaz: This app provides users a pictographic communication option for people who are nonverbal
Nonverbal or cognitive disability