News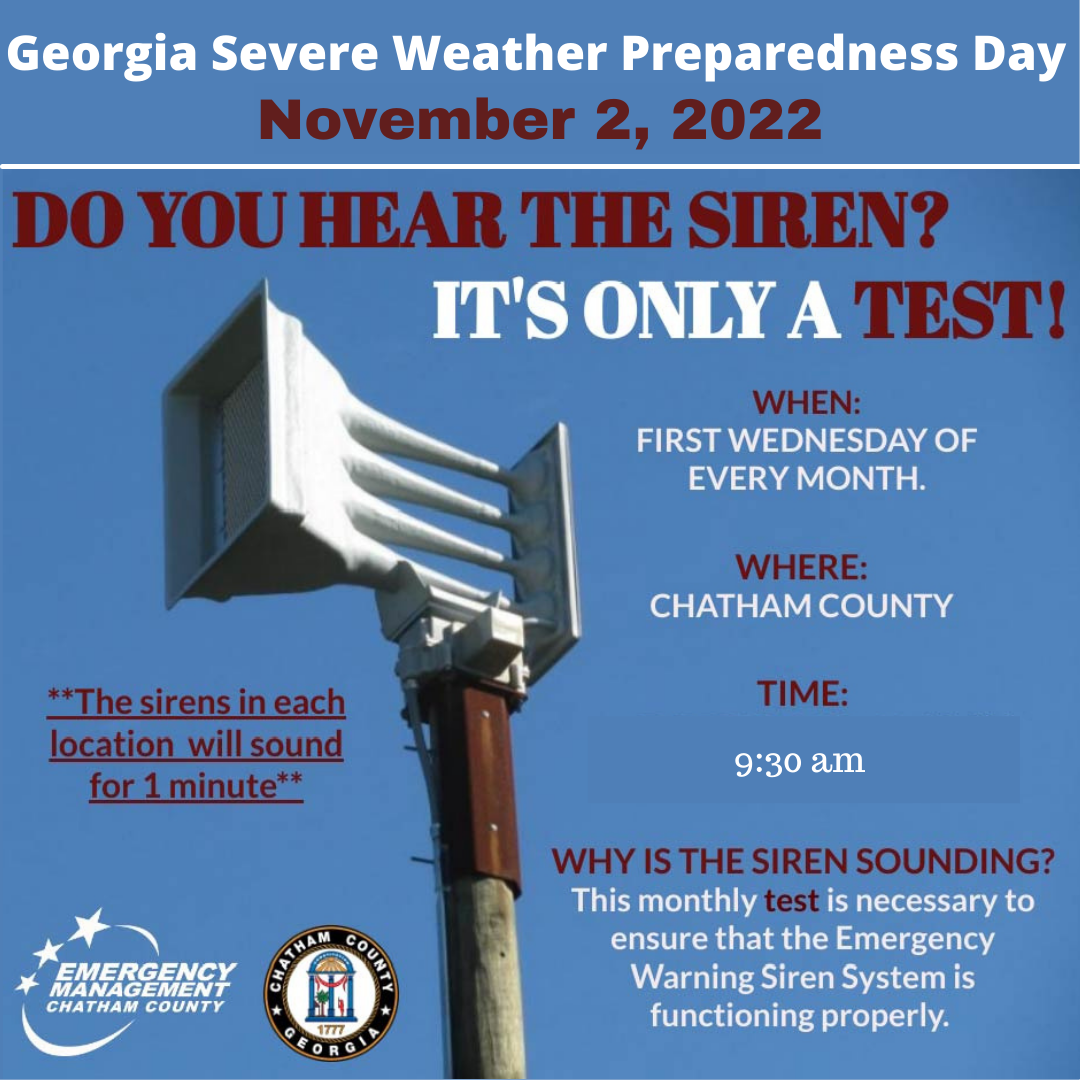 The Georgia Emergency Management and Homeland Security Agency will conduct the biannual state-wide tornado drill on Wednesday, November 2 at 9:30 AM. In conjunction with the drill, the Chatham County Emergency Management Agency will test the county's Emergency Warning Siren System this week.
WHAT: State-wide Tornado Drill
WHEN: Wednesday, November 2, 2022, 9:30 AM
WHERE: Chatham County
DETAILS:
At 9:30 Wednesday morning, residents across Chatham County will hear a one-minute emergency tone from the various sirens located throughout the County. This test is necessary to ensure that the Emergency Warning Siren System is functioning properly.