News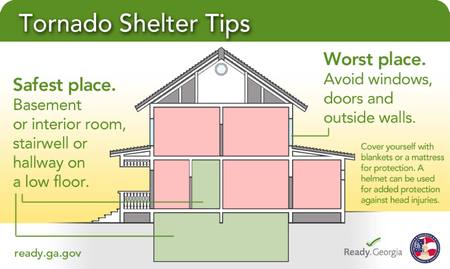 Tornado Safety drill to occur at 9 a.m. - Wednesday, Feb. 6
Tornadoes are some of nature's most violent storms, generating wind speeds that can exceed 250 miles per hour.
A tornado watch means a tornado is possible in our area. A tornado warning means a tornado has been spotted, and you should take shelter immediately.
It's important for everyone in the family to know the safest place to go during a tornado. Storm cellars and basements provide the best protection. If underground shelter is not available, go to an interior room or hallway on the lowest floor possible.