News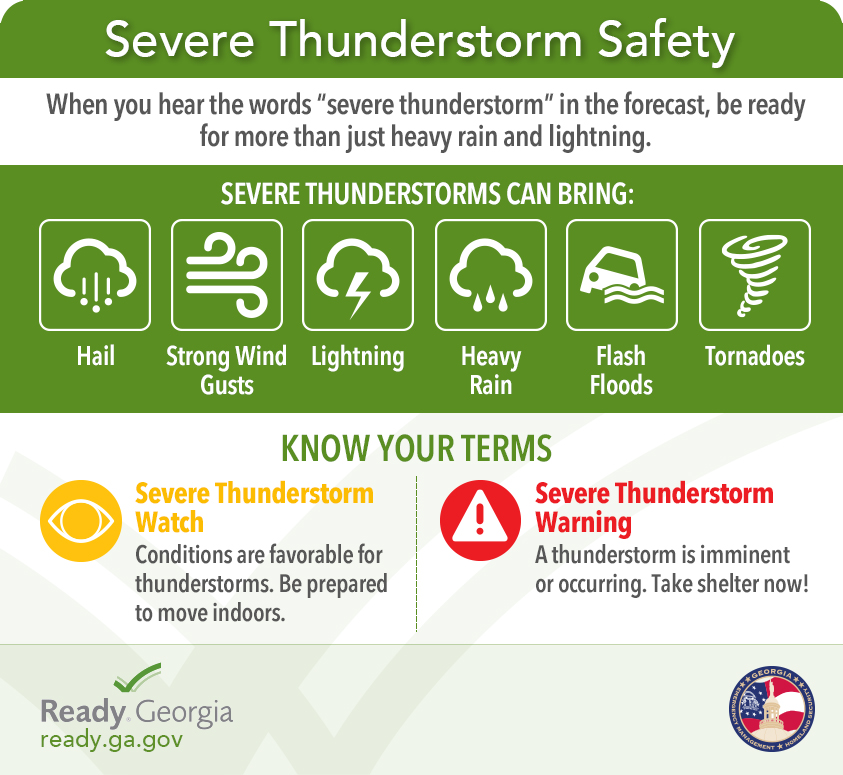 Thunderstorm Safety - Tuesday, Feb. 5
Thunderstorms are common in Chatham County, and they shouldn't be underestimated. They can produce strong winds, lightning, tornadoes, hail and flash flooding.
Remember to tie down loose outdoor items before severe thunderstorms. Postpone outdoor activities and stay inside.
Severe thunderstorms are defined as thunderstorms that produce 1 inch hail or larger and/or strong wind gusts of 58 mph or greater. Severe hail that is 1 inch in diameter is roughly the size of a quarter.