About
Wally Calhoun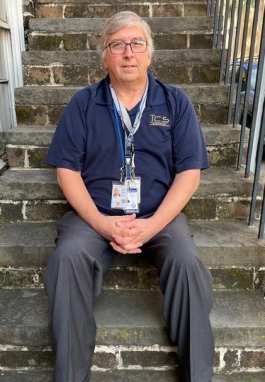 Employed by Chatham County from December 2017 to present as the County's first fulltime dedicated Radio Technician in preparation of the new County Police Department. Beginning in 2019, the county took over the 911 Dispatch Center and began providing technical support to that department with their radio communications needs.
Prior to his employment with Chatham County, Calhoun worked at Camp Lejeune, North Carolina and Marine Corp Logistics Base in Albany, Georgia as a contractor upgrading computer systems to Windows 10 OS.
Calhoun served in the Georgia Air National Guard full time with over 32 years of service, retiring in April 2017 with most of his service in Savannah's 165th Airlift Wing in the radio maintenance shop. In February 1991, Calhoun earned his FCC General Radio Operator License (GROL) and in the spring of 2006 earned his Amateur Radio Operator License Technician Class.
His interests and hobbies are camping, building model planes, cars, tanks and model railroading. Wally is married to his lovely wife, Melissa, has two adult sons, three dogs and three cats, and has called Rincon home for the past 19 years.
Originally from Warner Robins, Georgia, Wally has lived in the Coastal Empire for almost 32 years.