About
Justin Ogden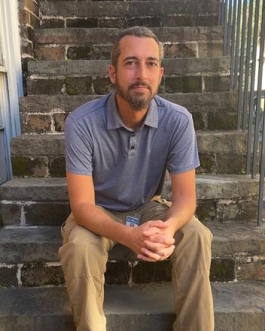 Justin Ogden joined CEMA in October 2022 as a Mobile Radio Technician when the County Radio Shop was transferred under CEMA.
Prior to joining the Radio Shop, Justin was an Entomology Technician at Chatham County Mosquito Control and previously a Firefighter/Medic in North Georgia, where he grew up. An avid life long passion for radios, electronics and mechanics drove his parents crazy as he would disassemble and rebuild any device in the house, if given enough time alone. Justin holds many Commercial, Marine and Amateur Radio licenses and certifications and actively works to build the hobby including working as Volunteer Examiner for FCC licenses. He is also active in ARES, GA AUXCOMM, and NWS Storm Spotter volunteer emergency radio services.
Justin has been in Savannah, GA for two decades. Outside of work he enjoys doing remote location radio operations, riding motorcycles, camping, hunting, fishing and playing with his dogs.